Wed 5 Jan 2011
1.  Flying First Class- Internationally, I'm usually in either Coach or Business.  Never managed to get in a true International First Class cabin. US domestic First doesn't count as it's essentially just coach with a larger seat.
2.  Flying on Emirates-  Not sure why, but I've always wanted to fly Emirates.  Maybe it's because of the sponsorship of Arsenal and seeing the jerseys.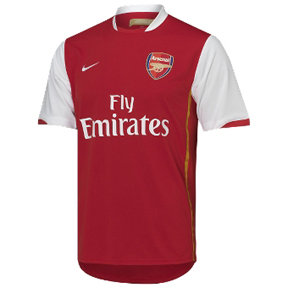 Yes, I will obey….I will fly Emirates.
3.  Flying the A380 F-  I regret not saving my money up in college and flying on the Concorde, the fastest passenger plane ever built.  I figured might instead fly the largest passenger aircraft..an Airbus a380 in F!
No Responses to " Just bought an airline ticket that will be 3 First's "